GME TX3120SPNP Plug'n Play UHF Radio Kit 5w with Scan Suite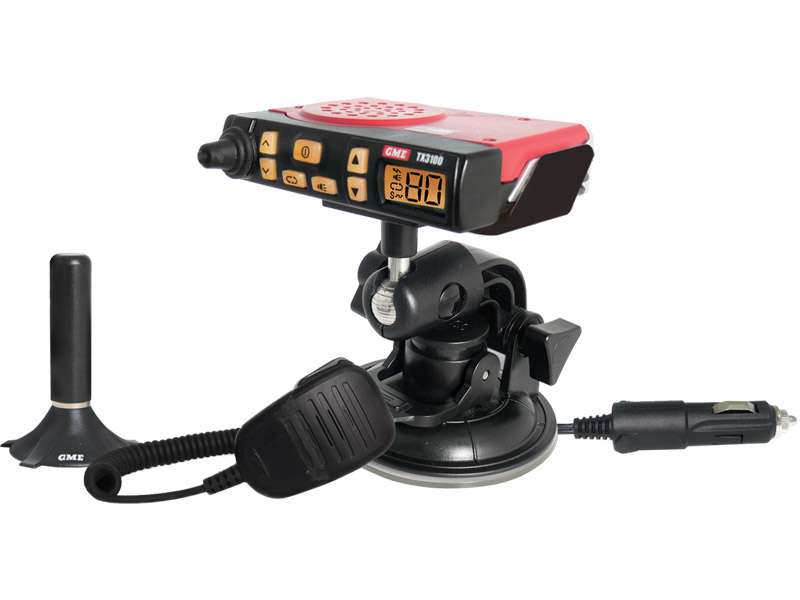 Australia's first DSP powered super compact radio

The new TX3100 Plug'n Play. A great solution from the design team at Australia's only UHF radio manufacturer, is a starter kit aimed at attracting the more urban UHF customer segment, but is equally attractive for the seasoned 4WD, heavy vehicle or recreational vehicle owner.

The new TX3100 Plug'n Play comes packed with a high performance 2.5 inch rare-earth magnet antenna connected with a no solder GME plug, a stylish adjustable suction bracket, an in-car cigarette power lead and the super compact flip feature 5 watt UHFradio.

The rare-earth magnet antenna can withstand extreme wind resistance, is pre-tuned to 477MHz and is unity gain for optimal communication reception. Inside the vehicle, the GME design team developed a unique 360° degree adjustable mounting bracket to provide vertical or horizontal location flexibility.

The radio itself is fully engineered and manufactured in Australia with a host of evolutionary features developed by GME's highly experienced two-way radio R & D team including the unique 'flip' menu feature, it's super compact size and incorporating the latest Digital Signal Processing technology.

Plug'n Play epitomises GME's long standing reputation for innovation, quality and value for money.