GME TX667TP 1 watt UHF handheld radio, TWIN pack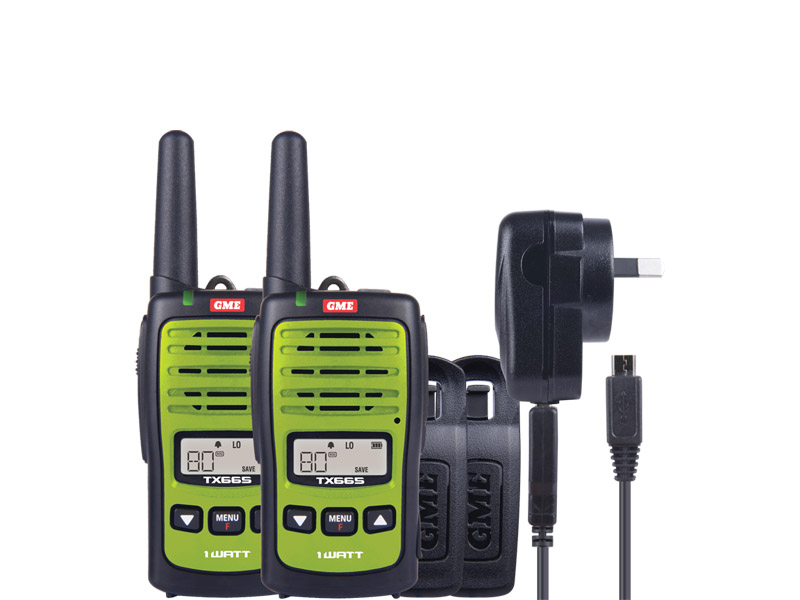 Out Of Mobile Phone Reception?

Never be out of contact with the TX665 UHF CB handheld radio. Compact and lightweight with up to 17 hours battery life, this handy radio has a convenient USB multi-charging system for charging on the go.

Available in both single and twin packs, the twin pack contains a twin desktop charger and with optional coloured faceplates; there's a colour to suit the whole family.

17 hours operating time using low output power, 12 hours using high output power. Based on 5% transmitting, 5% receiving and 90% waiting mode

TX665 optional faceplates colours available in a 3 pack of pink, yellow and grey.